When you eat in restaurants or food stalls in Thailand,
You will always be served with fish sauce and chili sauce.
We almost always don't use them
But we always have them by our side.
I never really fancied these condiments...
(They seemed to be too spicy for me)

However, when I tried them
With their fish dish for instance
Like this one below,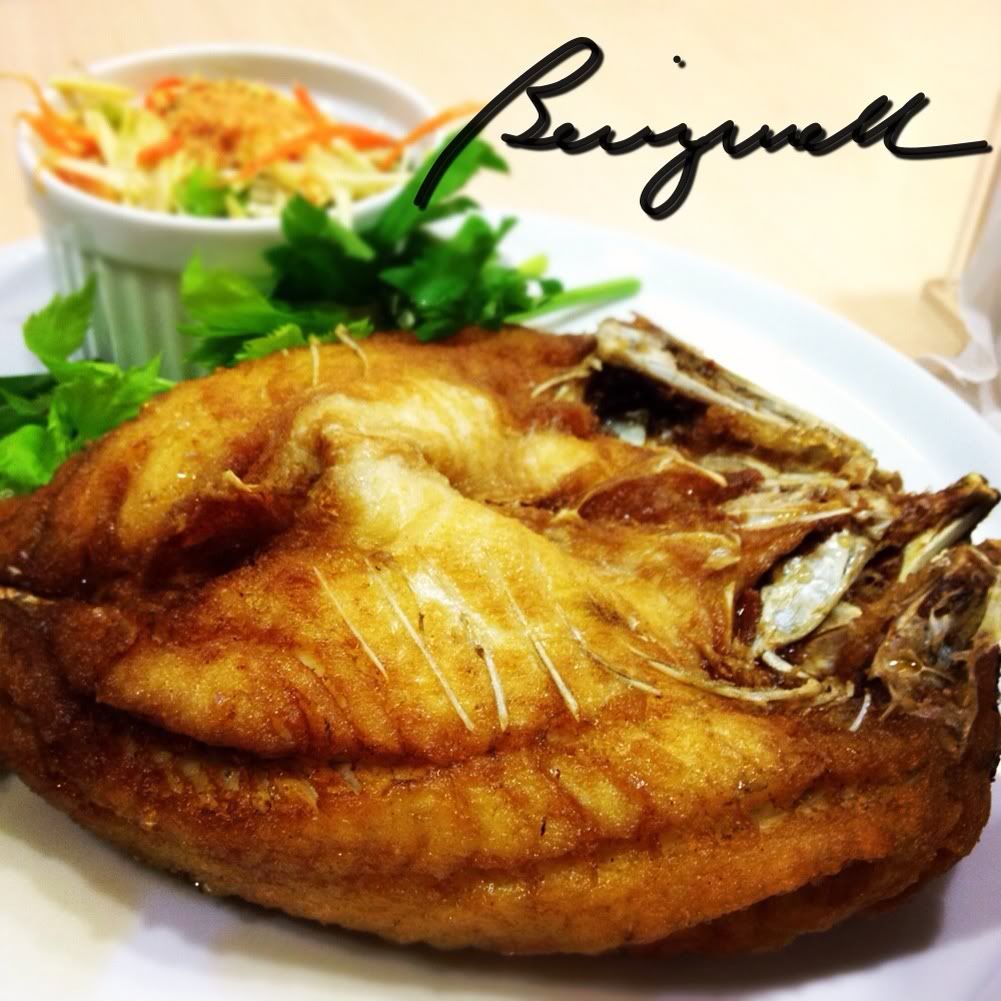 I enjoyed them very much!
What you see by the golden fish' side is a mango salad, by the way.
This salad has a sweet, spicy, tangy taste.
It absolutely compliments this deep-fried sea bass.
If you love spicy foods
Then you'll enjoy Thailand's authentic condiments
Like I do, now.
At home, on the other hand
Perhaps, you'd like to try them, too!
Is there anything that doesn't go with
Soya sauce and lime?
I always have them with almost anything fried, in fact.
Plus, it's very easy to do.
Do you like spicy foods?
About the Author: Beingwell enjoys sharing her photos with you!